What Is The Angela's House Home Store?

Angela's House Home Store is a home improvement, retail outlet that will sell new and gently-used donated merchandise. Items will include building supplies, kitchen cabinets, doors, windows, appliances, flooring, tile, furniture, household items and anything else you can find in a home!
The best thing is that proceeds generated by the Home Store will help support the programs of Angela's House, a 501(c)3 Long Island based non-profit organization that assists families caring for children with special health care needs who are medically fragile, chronically ill or suffering from a life threatening illness. Angela's House assist families caring for their children at home and for children that can no longer live at home. We have three special homes that have 24 hour nursing care in East Moriches, Smithtown and Stony Brook.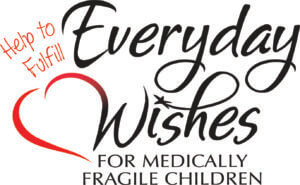 The Everyday Wishes Program assists children that are medically fragile and living in our local communities by approving grant requests (wishes) for services, equipment and/or supports that Medicaid and private insurance will not cover. This is life-changing for the children and their families!
You can see more information regarding our children by visiting the Angela's House website at www.AngelasHouse.org. If you have any questions pertaining to the agency, please contact Johanna Rotta, Director of Development, at jrotta@angelashouse.org or 631-979-2620.
Do you want to make a monetary contribution to support fulfilling Everyday Wishes for the children supported by Angela's House? You may do so by clicking HERE. Note: You will be redirected to the Angela's House website. (Angela's House Foundation – EIN # 27-3470531)
A good deal for you, your community and the environment.
The Home Store also helps our environment by reducing the amount of material that goes into local landfills. The Home Store is open to the public. Local builders, contractors, businesses and individuals are encouraged to donate new or previously owned re-usable materials, as well as inventory that is overstocked or discontinued. Our Home Store provides a green alternative and cost-effective means for disposal of items that would normally be thrown away. Angela's House is a not-for-profit entity and your donations are tax-deductible.
For a donation receipt to be issued, donated items must be in saleable condition and in good working order. You will be required to determine the value of your donation. To schedule a donation pick-up, or for more information about donating to the Home Store, please call 631.730.8758 or e-mail freepickup@angelashouse.org.